Steven Andrew Jackson, Attorney and Counsellor at Law

North Carolina Trust and Will Planning
We are a relationship based, unique Estate Planning and Asset Protection law firm using top national legal education and techniques backed by cutting edge technology.   Our Estate Planning Process is based upon three main facets: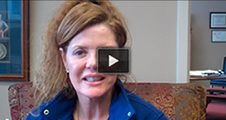 1) In-Depth Consultation – We are adamant about knowing and understanding our clients' concerns, fears, hopes, goals and strengths before starting work. We know each person is unique and that each one of their loved ones is different, which is why Steve actively listens and grows to understand each client's individual needs, concerns and goals before together they design their Customized Protective Estate Plan™ to meet that client's special needs and goals.
2) 30 years of Legal Experience – With over 30 years of experience in estate planning and previously as a trial attorney, Steve has experienced many different family scenarios and dynamics.  All of those years of experience are brought together to protect you and your loved ones when considering your unique estate plan.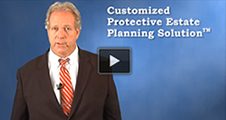 3) A unique, trademarked, Customized Protective Estate Plan - Steve has developed and trademarked a unique estate planning process that incorporates 1) changes to the law as they happen, 2) changes to your personal situation and 3) changes in what you own (your assets).

We would love to have the opportunity to be of real service to you and your loved ones. Let us know how we can help.

Click here for more details about our Unique Customized Protective Estate Planning process.

Steven Andrew Jackson, Attorney and Counsellor at Law