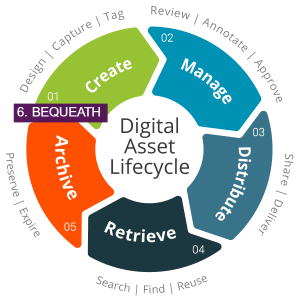 What are Digital Assets?
Digital assets are information that you may use online, including Facebook, Gmail, Google, LinkedIn, online photograph storage, online bank accounts and investment accounts.
How do your loved ones get access to your Digital Assets if you become Mentally Disabled or Die?
This has been a troubling issue in Estate Planning. You have a competing interest in the family trying to get access to your digital assets, even if they have some version of authority under a Trust, or from Probate Court, versus the privacy laws and the internal contracts restrictions that you have entered into with the online entity. We have spoken about these issues in previous blogs (Click here to read our 5 Part Series on Digital Assets).
What has North Carolina done?
North Carolina has passed the Revised Uniform Fiduciary Access to Digital Assets Act. This is a law that is a version of the uniform laws that are used in many States. The theory being let's have a uniform way that you can apply the laws in each of the States. In this case, it establishes laws to get access to digitally stored information.
Under the North Carolina digital version of the Digital Assets Law, they tell the Estate Planning Attorney that certain language should to be added to their Estate Planning documents, including a Trust, a Will, and a General Durable Financial Power of Attorney, to provide to the person you are granting authority to access digitally stored information.
The North Carolina law also authorizes that access to digitally stored information should be provided if certain requirements are met, such as providing copies of the Probate Court Orders showing that the person requesting the information has authority from the Probate Court to access the information, along with providing  a copy of the Will that has the proper language regarding Digital Assets.
Under a Living Trust, aka Revocable Living Trust, the Successor Trustee also needs to have access to said information.  After providing a copy of the Trust (and other documentation) one can access Digital Assets.  (Personally, we have been granting authority to access to Digital Assets within our Trusts for a number of years).
Will this work?
The main problem you may still run into is that the Digital Asset Provider may be out of the country and that you have entered into a User Agreement with the entity. (See links to previous digital asset blogs). The out-of-county entity may not recognize the North Carolina law to provide that information. The North Carolina Law and the North Carolina Courts are limited in their ability to enforce their law out of the United States. The User Agreement often gives ownership and control to the entity, not you.
What's a better way to do it?
Certain entities such as Facebook, now allow you to leave a Designated Digital Heir, or name someone who should have access to your information once you are deceased.  More online entities are moving in that direction.  They have now been around long enough that they have been bouncing into this same problems that the families have been bouncing into after the death of an online user.
Who has authority to get access to your online Digital Assets after you are deceased?
You should have some version of a paper list that you leave with your trusted loved one, Estate Planning Attorney, Trusted Advisor, or someone you trust, listing your online Digital Assets, your login name and passwords to access that information. You should always update that list as you rotate your passwords for security purposes.
Summary
North Carolina has passed a version of the Uniform Digital Asset Law which does take on the issue of Digital Assets. That law does advise the Estate Planning Attorney  to add digital access language into their Estate Planning Documents. However, the best solution is still for you to name Digital Heirs, if the online entity allows it, and for you to make a list of your online Digital Assets, your login and passwords to get to those accounts. You should provide that list to appropriate loved ones, your Estate Planning Attorney, and trusted Advisors.  
---
Your proactive action in making those Digital Assets available is important. That is what Estate Planning is all about. Making it easier for your loved ones and trusted professionals to assist you and your loved ones if you become Mentally Disabled or when you pass on.
At the Law Firm of Steven Andrew Jackson, Attorney and Counsellor at Law, we have helped hundreds of families protect themselves and their loved ones, avoid Estate Taxes and Probate Costs, and keep their Estate Plans current with the law through The Customized Protective Estate Planning Solution™.