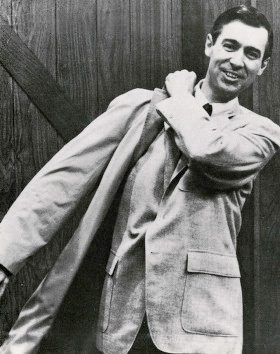 The movie "A Beautiful Day in the Neighborhood" is a movie about the late Fred Rogers. It is a Terrific Movie. It is based on the true situation where Fred Rogers was helping a troubled adult male and how their relationship over time changed that man.
There were a number of great "Fred Roger lines" that were in that movie. One of them that is most relevant that deals with Estate Planning is, "Death is a natural part of Life". "Any natural part of Life is Mentionable". "Anything that is that is Mentionable is Manageable".  Fred Rogers was talking with a family that had a member heading towards the end of their life.
He also reminded us that "Everyone is Special". There is no one who is exactly like us to. Also, we are each special in that we are each created and loved by God. 
He spoke about the need to be able to express our feelings. If we are able to do that we are often able to get past the anger and hurt that we have from the emotional wounds that we may have received as recently as yesterday or when we were a small child. 
I highly recommend that you go see this movie if you get the chance. It does remind you that we are each unique, special, loved and "good enough just as we are". 
---
At the Law Firm of Steven Andrew Jackson, Attorney and Counsellor at Law, we have helped hundreds of families protect themselves and their loved ones, avoid Estate Taxes and Probate Costs, and keep their Estate Plans current with the law through The Customized Protective Estate Planning Solution™.