Why do I do Estate Planning?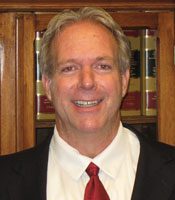 As an estate planning attorney,  I want to make a difference in the lives of others. I want to help others with my skills and time. I really enjoy the relationships that I build with my clients.
You have to be able to build a relationship, get them to open up so that they will share their stories with you … their family history, the strengths and weaknesses of their loved ones and their goals and concerns. Because if they don't, you are not going to be able to do good estate planning in order to be able to help them with the plan that fits their family, their needs, their goals and their concerns.
I love the life stories from the clients. One can see patterns in the family stories. Only after understanding the client's concerns, hopes and
fears, (along with knowing the strengths and weaknesses of the different family members), can I start to help them. Only after knowing these things can we begin our Unique Process of The Customized Protective Estate Planning SolutionTM which we use to build a Customized Protective Estate PlanTM to meet that family's particular needs.
I have a highly protective nature which is probably why I was an offensive tackle in football and a center in basketball. I have a strong desire to help and protect others which is really why I do Estate Planning.
---
At the Law Firm of Steven Andrew Jackson, Attorney and Counsellor at Law, we have helped hundreds of families protect themselves and their loved ones, avoid Estate Taxes and Probate Costs, and keep their Estate Plans current with the law through The Customized Protective Estate Planning Solution™.