What I see in the Trust of Will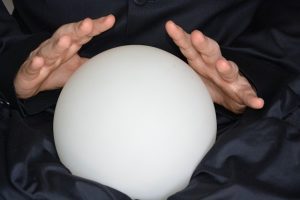 I review many Estate Plans and  related asset ownership. Whether it is the client's Plan & Assets or those of their loved ones- mom, dad, grand parent or sibling. 
What I find is that many,  most of the time, the existing written Legal Estate Plan done by another lawyer, whether Trust or Will,  does not match the client's, or their loved ones, Goals. (That is often even more so with how the assets are owned, or titled.)  If the Trust or Will does not properly deal with the client's needs upon Mental Disability (if they decline mentally), or plan for their spouse's care after they are gone, or their wayward child's pattern of squandering money, or a child's bad marriage, or physical or emotional limitation, the client is "Squandering" their own assets in leaving their assets in an unprotected or unplanned for way. 
Their own spouse is left uncared for, or their adult child is left with their  parents "Life's Work", all that they have saved or earned, in a way that is unprotected & may be squandered or "frittered away" in a short time.  Or that Adult child is likely heading for divorce & you are leaving them money that will soon go to your ex-son in law or daughter in law. Or worse, you leave assets to a loved one who is receiving disability benefits.  You knocked them off of their hard fought for benefits if it is not done properly. 
This is either by Trust or Will.  If your Trust or Will does not meet your or your loved ones needs you hurt them & yourself.
How Your Assets are Titled
Even if your Trust or Will expresses your desires to better match your goals, and the strengths & weaknesses of your loved ones, your Estate Plan can easily Fail. 
How your assets are titled is HUGE!  If your Stock or Bank Account is owned Jointly with Right of Survivorship with one of your children, that child alone owns that valuable account when you pass on.  Even if your desire was to divide it equally among your children as set out in your Trust of Will. 
The same with Land co owned with one child Jointly With Right of Survivorship, It goes to that one child alone when you pass on.
Effectually you are disinheriting your other children that you intended to share your house with equally with when you passed on. 
Stock and Bank Accounts can be "Payable On Death" or "Transfer On Death". That way they move immediately to the person you named as "Death Beneficiary" when you pass on.  This includes where you have named an Ex Spouse you named long ago & forgot about. It can include one of the kids when you intended for all three to share equally. 
The same with named "Death Beneficiaries".  You name them on your Annuities, Life Insurance and Retirement Accounts.  Make sure you still don't have the ex spouse listed. 
So even if you do  have your Trust or Will properly written to match your Goals & the Strengths of your Loved ones, that Estate Plan can Fail if the Assets do not run through the Protections of the Trust or direction of the Will.  Your Assets can bypass your well written Trust or Will and move directly to the named Co Owner or Death Beneficiary ruining your well designed Trust or Will
Connecting with the Person
My job as the experienced Estate Planning Attorney is to make sure these 2 things don't happen.  Further my job is to take the time to connect personally with the client so that they are comfortable enough with me to tell me their Goals & Concerns in Estate Planning.  And also tell me the Strengths & Weaknesses of their Loved Ones. 
Strategic Planning
More than that.  When I do connect well enough with the person that is my client so that they are willing to  share these important things with me, I have to do more. I have to use my decades of experience with People & Estate Planning & seeing both over unfold over Decades. 
I have to use my natural gifts as a "Strategic Planner" to use the facts the clients share & trust me with, my experience with people & the law & what I have seen about how people live & interact with family to Estimate Possible outcomes with their loved ones & assets in the Future.
In the same way your Doctor looks at your symptoms, uses their experience & talent in determining your illness & then prescribes remedies that can bring you back to health. 
On the Kolbe Test™  you are asked dozens of questions about how you instinctively act & react to different situations.  From that they were able to tell me that Strengths are as a "Fact Finder" ( I have to have a lot of information to draw conclusions), a "Follow Through" (I have to see things to completion or they drive me crazy), am mid range as a "Quick Start" ( how quickly I dive into new things. If it takes me a while to gather information for decisions I won't dive in too quickly, right?) and that I am low as an "Implementor" (if I see physical things three dimensionally. I don't. You don't want me as your surgeon.  but you would want me taking the clues & determining your likely illness if I was a Doctor). 
The Kolbe Test™ told me from my natural Strengths that professionally I should be a "Strategic Planner"!  Guess what, I am from the Legal side!
What does this All Mean?
Make sure your Estate Planning Attorney understands your Goal, Concerns & Strengths & Weaknesses of your loved ones.  (If they don't ask, run, don't walk, to the nearest exit). 
If they don't ask, do they even care about you & your loved ones? 
Make sure your Estate Planning Attorney knows & understands what you own & how it is titled.  Is it Jointly Owned? Does it name a Death Beneficiary? Is it land locally or in another state? 
When they know that & if they want Your Estate Plan to work, (they care about you), they will do the needed Deeds (or get an attorney in another state do the out of state Deeds), & let your Finical Advisor & you how your Accounts need to be titled & the Death Beneficiaries named on IRAs, to make sure that your Trust or Will works to match your assets to make sure both work to meet your  individual goals and loved ones needs. 
When you shop for a car you don't buy the first one you bump into on the lot, do you?
No,  you do the research to make sure you are purchasing a vehicle that meets your needs, is reliable, works in this terrain, and meets your budget.  (We don't buy the same car we bought in High School. We have all grown up since High School, right? Hopefully?) 
Do the same background work when you hire the Estate Planning attorney who will plan for you if you become sick, mentally disabled, and help you design your assets to move to your loved ones in the most effective way to meet their strengths & weaknesses.
---
At the Law Firm of Steven Andrew Jackson, Attorney and Counsellor at Law, we have helped hundreds of families protect themselves and their loved ones, avoid Estate Taxes and Probate Costs, and keep their Estate Plans current with the law through The Customized Protective Estate Planning Solution™.